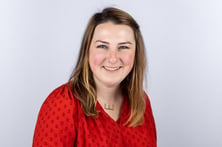 Elizabeth Galbreath is Merck Animal Health's Senior Specialist of Future Talent Programs based in Lenexa, KS. She manages the business's entry-level talent programs and partnerships, including National FFA, AFA, and MANRRS.
She grew up on a dairy farm in northern Maryland and received her Bachelors of Science in Agricultural Leadership and Community Education in May 2017 from Virginia Tech with an emphasis in Applied Economic Management. Since graduating from college, she has worked in youth programs, marketing, sales, agricultural education, and leader development. She has spoken to various audiences, ranging from national & state 4-H and FFA programs to TEDxVirginiaTech. Elizabeth is committed to being a reliable, authentic spokeswoman for the agriculture community and developing young people to reach their full potential.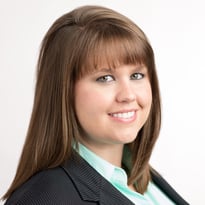 Ashley Collins serves as the Chief Executive Officer of the North Carolina Peanut Growers Association. The Association represents about 650 peanut growers in the third largest peanut producing state in the nation, North Carolina.
She serves on various boards, including the NC Ag Foundation Board and NC FFA Foundation Board. Before joining the North Carolina Peanut Growers, Ashley's career focused on young professionals pursuing careers in the agricultural industry. Ashley graduated from NC State University with a bachelor of science in Agricultural Education and a master of science in Agricultural Education from North Carolina A&T State University. Throughout her career, she has managed over 75 interns and/or collegiate young professionals through ambassador programs for AgCareers.com and Agriculture Future of America.