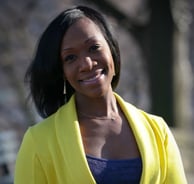 Ms. Beatrice Faulkner is a professional life and career coach who has spent the last six years helping clients create balanced success. She started her career coaching executives on emotional intelligence in the workplace. Craving more personal fulfillment, she opened her coaching practice, Creative Solutions Hub LLC in 2016, a business rooted in high-level personal development. Beatrice says she is fortunate to have found her calling as a coach and is passionate about making a difference in other people's lives. 
Additionally, Ms. Faulkner has been a practicing Scientist for over 20 years and works as a Forensic DNA expert. She holds a B.S. in Biology from the S.U.N.Y. and an M.S. in Pharmacy with a concentration in Forensic DNA and Serology from the University of Florida.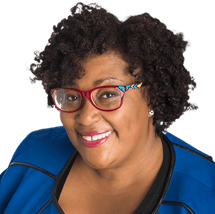 Dr. LaKisha Odom joined the Foundation for Food & Agriculture Research (FFAR) in September 2016 as a scientific program director to pursue her commitment to promoting the use of innovative science and interdisciplinary thinking to tackle today's complex challenges in food and agriculture. She is also committed to cultivating increased diversity in a new generation of food and agriculture scientists.
Odom developed her passion for the inter-sectional space of research and policy while working at the US EPA in the Office of Research and Development and the Office of Solid Waste and Emergency Response's Brownfield's Redevelopment Program. In her academic career at Tuskegee University, she continued to seek out opportunities to work in interdisciplinary and collaborative science, as a CREATE-IGERT fellow and as a researcher at Teagasc Research facility in Carlow, Ireland. She then had the opportunity to combine her passion for interdisciplinary innovative research and policy when selected to serve as an early career intern for the Public Policy Board of the American Phytopathological Society. In 2013, Odom became an American Association for the Advancement of Science and Technology Policy Fellow at the US Department of Agriculture Biotechnology Regulatory Service, where she managed a diverse portfolio which included working with the OECD Working Group for the Harmonization of Regulatory Oversight in Biotechnology.
Odom received her bachelor's degree in environmental science from Tuskegee University, her master's degree in environmental resource policy from The George Washington University and her doctorate in integrative biosciences from Tuskegee University.